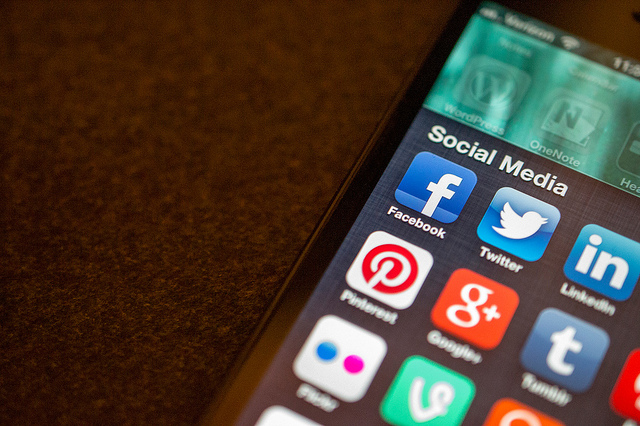 Philosophy Matters' has partnered with ESET for an awesome raffle this month! Enter here for your chance to win one of 6 ESET software packages, a $100 target gift card, or 1 Android tablet!
Last month, we took some time to consider 5 ways to protect your kids online. This month, I wanted to spend some time delving a little deeper into one of the main categories from that post: education. Our digital devices and social media contain a huge amount of information about us, so it's important to help our kids understand both why it's important to protect that data and how. Along those lines, here are some tips:
1. Don't give too much away…
Be aware of how much information you give out in social media profiles – we want to include enough information so that others can find us, but not so much that an identify thief can use that information to steal our identity. It's important that kids understand why they shouldn't include their home address, for example. However, including a cell phone number on Facebook can be useful for account protection, and it can also be set so that phone number isn't publicly accessible. Review these settings with kids!
3. Keeping your private stuff private
Facebook in particular has a variety of privacy settings – and while this is ultimately a good thing, it has also proven to be one of the biggest challenges with using Facebook. Many people don't realize just how highly customizable Facebook is – down to which of your friends can see each and every post if you choose to get that specific. The problem, though, is that Facebook is constantly changing the way their privacy settings work. So this is not something you can set and then forget about it. With Facebook, it's important to go through your privacy settings at least every few months – and this could be a great educational opportunity to go through them with our kids!
4. A Facebook friend is not forever
Often kids will friend someone on Facebook as soon as they've met them for the first time – actually many of us adults do this too! Yet, we may never see these people again, and actually know very little about them. The problem is that we tend to think of our Facebook friends as just that – friends! This means we feel comfortable sharing a lot of information about ourselves. It wouldn't hurt to purge these lists every now and then, and remove those people we really don't know and never communicate with.
5. Set the controls on YouTube
This deserves a special mention simply because of the popularity of the video sharing site among teenagers. Like Facebook, Google states that no-one under 13 should use the site. However the safest bet is to set up a child user account which will block any inappropriate content. You can also turn off comments to prevent your kids being abused or bullied by other users and stop them from doing the same. A quick review of the comments on virtually any YouTube video will demonstrate how nasty these can be – a practice known as "Trolling".
If this is all sounding a bit complex – don't stress! There are a lot of great tools designed to help manage these issues, and one of those ESET's Social Media Scanner.  This tool protects you from malicious content on Facebook and Twitter and even checks your friends' walls for potentially dangerous links. If malicious content is found, you will receive a notification.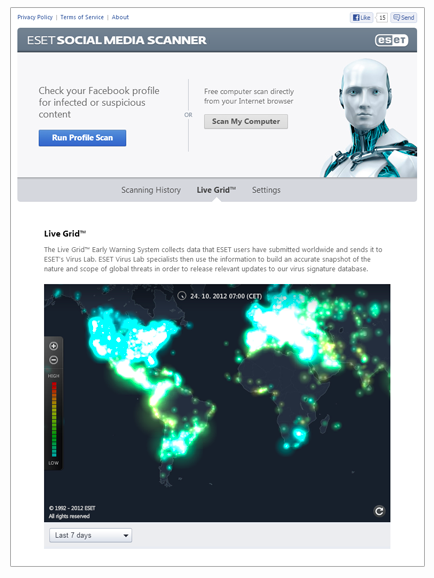 6. Password-protect your computing devices.
Another potential security weakness is if you lose your laptop or phone. Without taking precautions, this can open up a wealth of information about us and our children to potential strangers. Adding a password to all of our devices, while not fool-proof, is a quick and easy layer of protection that's important to add. Make sure you coach your kids on how to add these passwords.
7. Always backup your files.
As both a parent and Ph.D. student, this is doubly important for me! Between research and treasured family photos, I would stand to lose a lot if I lost a device to theft or a crash had I not backed up. There all kinds of options for backing up – from online services to devices like Apple's Time Capsule. Make sure you pick a solution and schedule regular backups!
8. Use tracking software to help get your stolen device back.
Why? Getting your stolen device back is not impossible, particularly if the device itself can tell you where it is and you can communicate with it using a sort of "remote control" via SMS or other methods. You may even be able to communicate with the person who has it. ESET's Smart Security is an example of this type of software, and  you check out their anti-theft options:
9. Don't tempt thieves with unattended mobile devices, particularly in public places.
Why? Leaving your computer or mobile device unattended in a car, airport or restaurant is akin to asking for it to be stolen. However, there is anti-theft software available for phones as well. Here's an example of one for Android:

10. Encrypt sensitive data.
Why? Storing sensitive data in encrypted files prevents anyone exploiting your data if your computer is stolen. Note: File encryption is available free on recent version of both the Microsoft Windows and Apple Mac OS X operating systems. This step is a lot easier than it used to be, so the pain level is low these days (unlike in years past).
Disclosure:  Philosophy Matters was provided compensation for the purpose of conducting this review. As always, Philosophy Matters only supports companies and products that they love. All opinions expressed herein are those of Philosophy Matters.
You may also like: