I'm excited to introduce the newest author at Philosophy Matters, Swalters! He brings with him a wealth of knowledge about all things language, and in addition to being widely read (and watched… does that work, here? I should ask Swalters), he has one of the best memories of anyone I've met. To this day, I have only discovered one thing I remembered that he didn't, although I've now forgotten what that was. In all seriousness, I've had hours upon hours of discussions with Swalters ranging from philosophy to literature to pop culture and everything in between, and he's always been able to bring a sharp analysis and critical eye to our discussions. I'm excited to have him as part of the team at Philosophy Matters!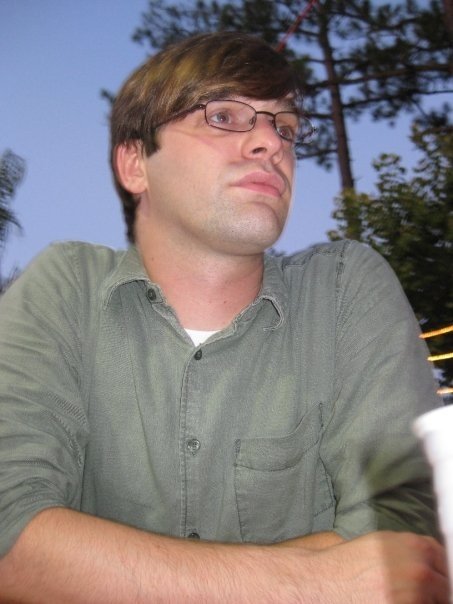 This is a third-person minibio, written by the subject: This guy is a full on nerd about words. Academically speaking, he has a B.A. degree in Linguistics and is working on a B.S. in Legal Studies. (He's also amused to no end about being associated with those two semi-profane abbreviations.) In addition to teaching high school English for a few years (as well as a few months each of French, chemistry, and physics), he has taught short courses about time travel and the concept of heroism in pop culture. (Those are separate courses, by the way. One about time travel and one about heroes. Both in pop culture.)
Parentheses—and sometimes dashes—are his favorite marks of punctuation.
In the abstract, he's extremely interested in the idea of composition, from sounds to words to sentences to paragraphs to stories—and that isn't just limited to written stories; he's a huge fan of television, movies, and comic books, as well.
As far as non-wordy hobbies, he enjoys collecting wooden furniture. Like, he really enjoys it.
His philosophy of language is rooted in language's being a constantly changing system with infinite opportunities to express even age-old ideas in completely new and creative ways. He plans to use this perspective to celebrate the quirks and power inherent in language, and to look at how we can all communicate better with each other in a world where the composition of that communication is constantly changing.
Word.
You may also like: