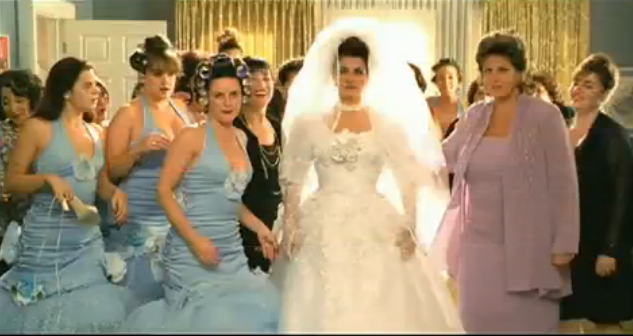 "My people were writing philosophy when your people were still swinging in trees."
JJ:
One of things that really stood out in this movie, and about Greek culture in general, is the Opa lifestyle, or attitude. The Greeks have a long and proud history of asking questions abou the good life and how we can achieve it, and we would do well to consider those suggestions:
And that is when the "answer" found us! We had an "aha!" moment, or as we would later call it, an opa! moment. The Greeks we had met on our journey truly knew how to live! They had the answer to our question on how to live better, more fulfilled lives. They knew how to embrace all of life — all the ups and downs, all the difficulties and joys. They knew how to live with enthusiasm and meaning. As we turned to the Greeks once again to help us solve the challenges we face today, we realized that we were coming full circle. Thousands of years ago, philosophers like Heraclitus, Hippocrates, Socrates, Plato, Aristotle and others had grappled with a very similar question: "How do we live the good life?" Their wisdom and advice can still be applied to our lives today. – Alex Pattakos
The Opa! Lifestyle seems to encompass two important main points:
Let go of stress

Find the meaning in life
Two construction workers were asked what they were doing. The first replied, "I'm here to cut wood."  The second replied, "I'm here to build a home."
Two physicians were asked what they were doing. The first replied, "I'm here to see 40 patients today." The second replied, "I'm here to bring wellness to the community."
Two sales people were asked what they were doing. The first replied, "I'm here to make my sales quota." The second replied, "I'm here to solve my customers' problems."  – Finding Meaning
What is the meaning behind the work you're doing for a living? Are there ways you can give up stress today? Let us know in the comments!
L:
Opa! I love the philosophy that encourages letting go of stress and enthusiastically shouting a freeing word that can't help but make you smile. To me that's what this whole "the good life" thing is about.
I have always identified with this movie! My mom and I actually went to an independent theatre in downtown Modesto to go see it when it first came out. There's s large Greek population in Modesto, CA and every year in September the Greek Orthodox church (which was right next door to my elementary school) has a large Greek festival. My mom has only missed one of the festivals in the 47 years that they've had them!  There is dancing, amazing Greek food, baklava, Greek coffee… And of course the Opa! A plate breaks? Opa! A person trips? Opa! A dancer does a great move or trick on stage, you guessed it, Opa! This movie always brings back amazing memories of my childhood. I also love that you don't have to be culturally Greek to appreciate the family and the inherent "Greek-ness" of the movie. The father was always trying to relate the Greek language to everyone's lives and, to me, that aligns with the goals behind this blog. Bringing philosophy into everyone's lives, and you don't necessarily have to be a philosopher to see the power that bringing a little "Opa!" into your life would help you be on your way to living "the good life".
Next Week's Movie: Waking Life
Support Philosophy Matters and buy:
You may also like: