I'm excited to welcome our second new co-author to Philosophy Matters, my long-time friend Jimmy Morrison. Jimmy will be bringing his own personal religious insight into the discussions that we have here in order to help us continue to broaden our perspectives. Please join me in giving a warm welcome to Jimmy!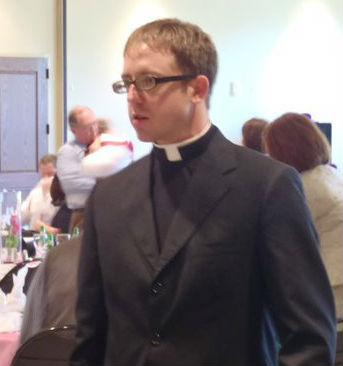 Rev. James N. Morrison, "Father Jim Morrison"  has a S.T.B. in Theology from the Gregorian University in Rome, Italy as well as a Masters Degree in Dogmatic Theology from the Angelicum University in Rome, Italy.  His theological interests are shaped by his appreciation for Bernard Lonergan's Epistemology.  He remains passionate about understanding the relationship between God's attempt to communicate to a singular individual through his/her contemporary experiences and God's communicating to the individual through the deposit of the
historical community's experiences. He believes that the community has received a deposit of historic experiences about God that they are called to pass on to the contemporary individual.  Principally the community is called to help the individual interpret his/her experiences of God by communicating the depth of what has been revealed about God through Sacred Scripture, Ecumenical Councils, and the ritual of worship.  He sees this dialogue between the present day individual and the historic community as necessary to ensure that the individual stays connected to the eternal truths of the past and that the present presentation of the mystery of God remains relevant to contemporary questions and concerns.
By engaging in the questions presented by J.J.'s philosophical mind, Father Jim hopes that this blog will serve as a point of contact between the eternal truths of the past and the contemporary questions of humankind.
As he works on this blog, Father Jim currently serves as pastor of Saint Agatha Parish in Bay Minette, AL.
You may also like: