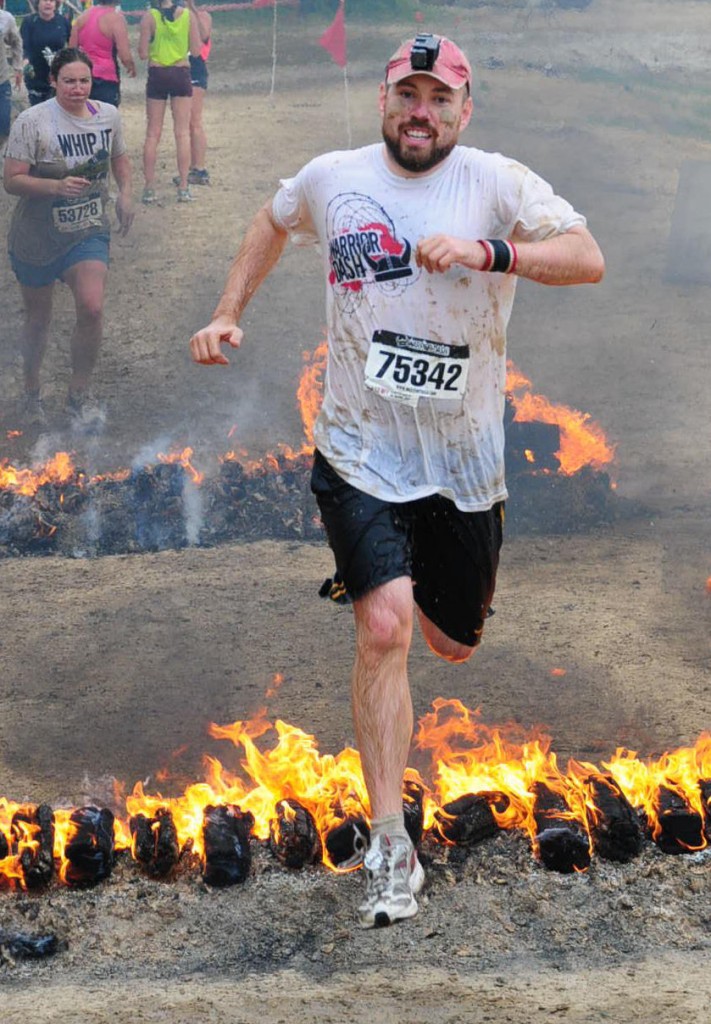 This April I decided to try to live up Brian Oberkirch's motto and "Do Epic Shit." He originally spoke on this idea in a panel about how to make yourself more interesting, but I think the implications go a lot further than just that.
After completing a half-marathon in early March, I was really excited about running and quickly signed up for a few more races that some friends of mine would also be running. Soon, almost every upcoming weekend in April was booked. That's when I decided to just go ahead and fill up every weekend, and dub it Epic April: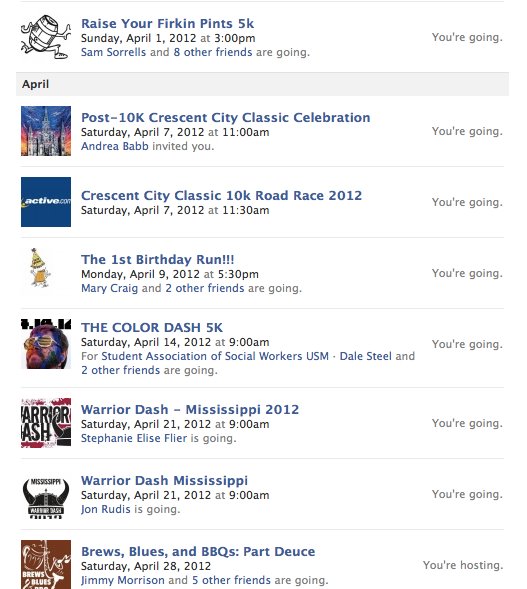 My epic month involved several 5ks, the Warrior Dash, and a 40 mile bike ride to cap off the end of the month.
Running races isn't necessarily epic in an of itself – however – epic is relative to you!
We each have our own goals and struggles in life. What is that you want to achieve? What's holding you back?
If you've run every day of your life since you were on cross country in middle school, then your epic adventure is probably going to look a lot different from mine. For me, staying in shape and exercising has been a much more recent focus of mine. I ran my first 5k about 4 years ago and struggled to finish in under an hour. During April, I set a personal record in the range of 27 minutes. For me, this was a way to push myself physically do a constant stream of activities every weekend that I never would have been able to do 5 years ago.
So why does doing epic shit matter?
It's a way to challenge yourself. It's incredible easy to get stuck in a routine and to get pulled down by the doldrums of every day life. When we're worrying about work and the bills and cleaning the house, it's easy to lose focus on the bigger picture. Setting a goal and struggling to achieve it can bring a sense of meaning and direction to our lives.
Perhaps you'll fail along the way, but all success is built on failure. If you don't ever start, you have no chance of success. 
The most important idea behind this push to be epic is to start trying stuff you normally wouldn't have done in the past. 
Existentialist Jean Paul Sartre tells us that we are literally and figuratively thrust into life without any essence. Our existence comes before our essence. That means our decisions and our actions over the course of our life create our essence. Think about that for a minute…
It's both liberating and terrifying at the same time.
When you look at your life and yourself and ask, "Who am I?" – that answer is entirely up to you.
The good thing is that we're not entirely determined by our past. Every moment we live is a moment to take a new direction, to move toward becoming a different person and changing our life. Doing epic shit can be a jump start down that path to who we want be.
Who do you want to be? What will you do that's epic?
Please, share your thoughts in the comments and throw down a challenge for yourself. How will you be epic?
For further reading:
You may also like: